Our Company
Donald Randolph Investment Services was founded with the goal of providing independent guidance on investing and convenient personal service to conservative investors in the Upper Cumberland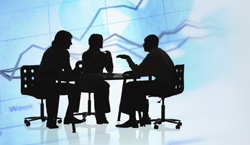 Four things you should know
At Donald Randolph Investment Services, we want you to know four things.
We are here to help you. We exist to help you better understand investing and work toward your financial goals.

We value your confidence. Everything we discuss in person or over the phone is strictly confidential.

We want to earn your trust. We take the time to understand you and your situation before making any recommendations.

We appreciate your desire for value and seek to provide appropriate, quality investments at a fair and reasonable cost.
What to expect
You will be greeted warmly at Donald Randolph Investment Services.  We pride ourselves on our hospitality, our down to earth advice, and our professional courteous service.  We want you to feel comfortable, ask questions, and fully understand your investments. 
We wish to earn your investment business for life.
WE APPRECIATE AND RESPECT YOUR CONCERNS.
If it is important to you, then it is important to us. 
At Donald Randolph Investment Services, whatever the situation or concern, we work to understand you and the problem at hand.  We strive to promptly and effectively resolve any issue that arises.
We ask for referrals.
If you are happy with our services, be sure to let your family, friends, and neighbors know about us.  We feel that our time is better spent helping existing clients instead of continually searching for new ones.  Thanks to referrals, we serve clients not just in the Upper Cumberland, but throughout the United States.